You can provide us a drawing (hand drawn OK) of the project via fax, email, walk in, or schedule an in-house estimate. The project drawing must include:

Your name, contact information, and city of project location.

Lay out with the dimensions.
Whether you will have an under mount, top mount, apron/farm, or vessel sink.
Type of stove, whether it is a free-standing range or a cook-top range.
Back splash or no back splash, and indicate where the back splashes will be going. Examples of back splash heights are 4", 6", or full height.

What type of edge detail you would like and mark with an "X" where the edging would be going.
Click Here for sample of a project drawing.


Step 2: Getting a Template
After accepting the estimate, we will schedule an appointment to go and make a physical template of the project. (This template will provide an accurate measurement for fabrication and will ensure that the stone will fit precisely when we install the finished product).
We will need you to be present to answer any questions when they arise.

Please note before a template can be made, your cabinets need to be installed in place and have a 5/8" plywood sub-top on it. We do not do any preparation, plumbing or electrical work. Also, the sinks and fixtures, and stoves (if free-standing) need to be there on site to ensure proper measurements.
Step 3: Doing a Template Lay-Out
A template lay-out is when you come in and place the template onto the stone material you have chosen to pick out what part of the slab you want to use, to see how the patterns (if any) will be, and to see where the seams are going to go. This step is done physically here at our shop.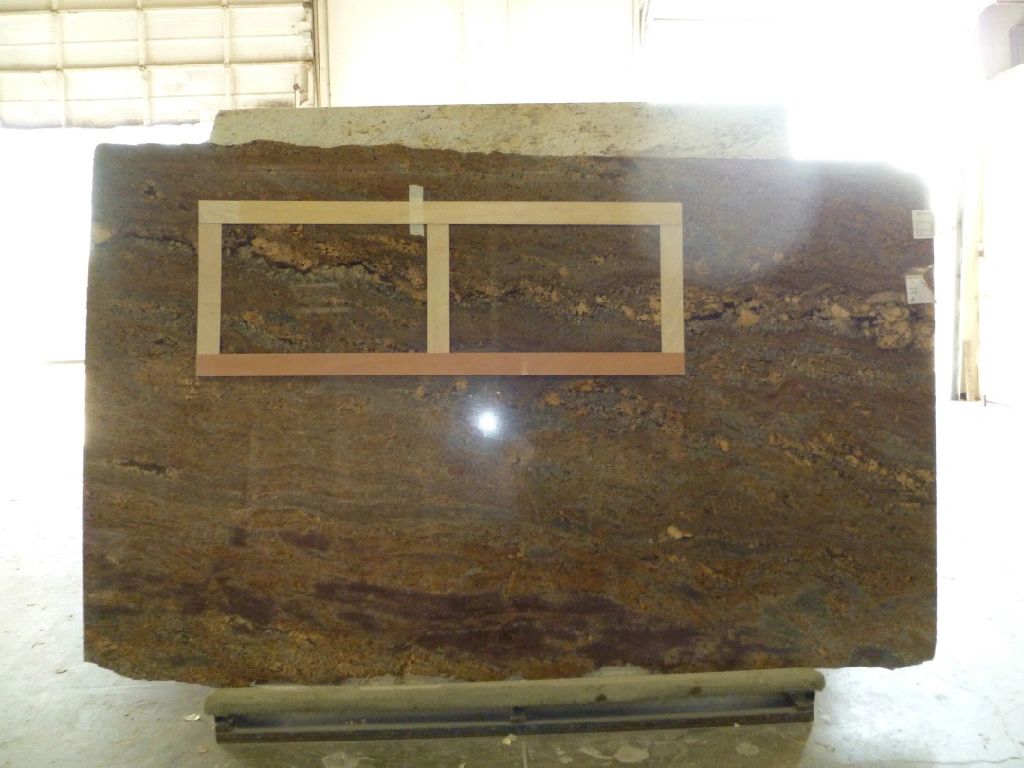 Step 4: Fabrication
All fabrication work is done here at our shop. Our turnaround time is approximately 6 to 10 working days, depending on the size and complexity of project and the amount of projects we are currently working on. If it can be done sooner, we will give you a call to let you know. If you want to keep any leftover material from your slab(s), please let us know in advance or otherwise it will be recycled.